Shepherding on Ardkinglas, Cairndow, in the 20th Century
This project has been partially funded by Historic Environment Scotland
The study has been led by Christina Noble and Dot Chalmers of Here We Are, Cairndow.
We have worked with archaeologists, Tom Addyman, Jenni Morrison and Liz Jones of Addyman Archaeology, Edinburgh, who have trained us and local volunteers to survey and record the remains of the 20 sheep fanks that are on Ardkinglas Estate.
This study was needed now as the growth of bracken, natural regeneration and scrub is rapidly burying traces of the 20 surviving fanks and other physical traces of shepherding as it was until 25 years ago.
The associated knowledge and expertise is disappearing as sheep husbandry has changed, soon the people who have this information will not be around so it was crucial to have it recorded.
This project would not have been successful without the participation of many of our community in particular Roddy MacDiarmid, Alastair MacCallum and Ardkinglas Estate for access to their archives.
Watch a small video of our Shepherding Exhibition here:
Shepherding Exhibition
29th September 2017.
Historic Environment Scotland have been proud to support the Shepherding on Ardkinglas Estate project. We truly believe that archaeology is for everyone! We want to enable and encourage engagement with our past through creative and collaborative working, active involvement, learning for all ages and enhanced archaeological presentation.
We feel that this is a great community led project that looks to capture local archaeology and histories, including oral history, in a modern, accessible, engaging and interactive format. Little is recorded on this subject and the project allows information important to the local community, that would otherwise have been lost, to be preserved for the next generations as well as future archaeologists.
Laura Hindmarch

To find out more on Scotland's vision for archaeology visit www.archaeologystrategy.scot.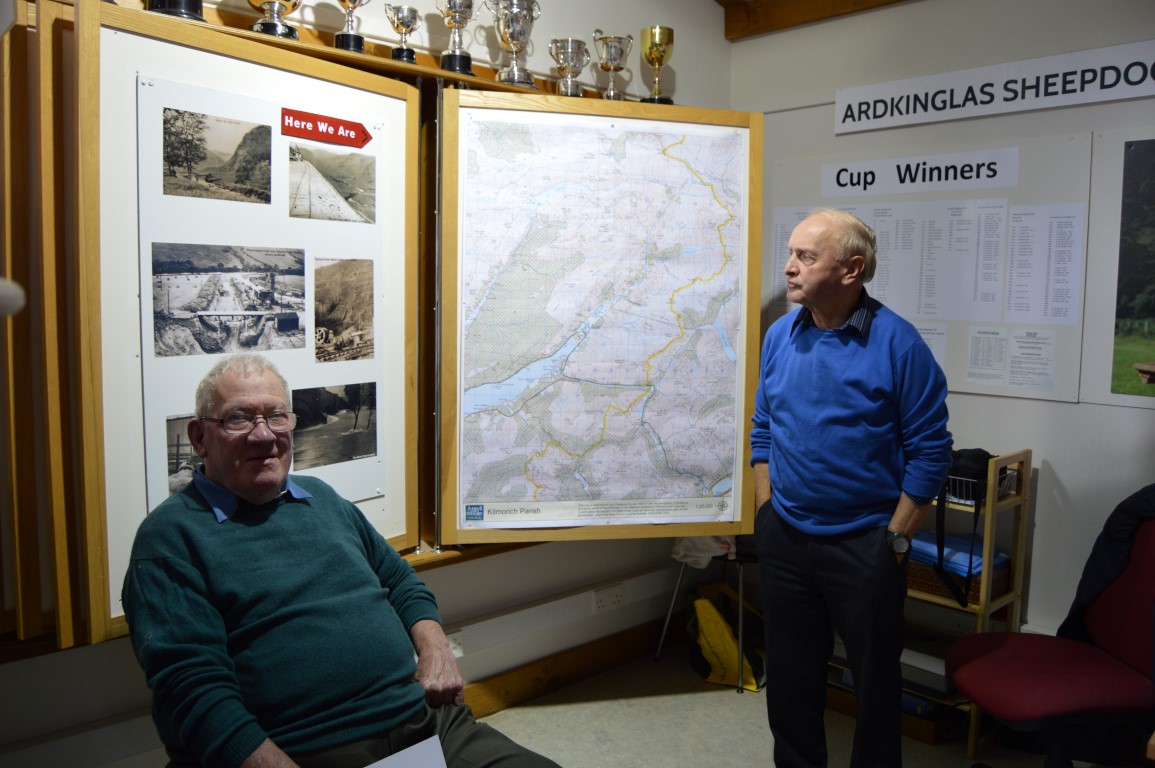 Malcolm MacKay and Roddy MacDiarmid, retired local shepherds.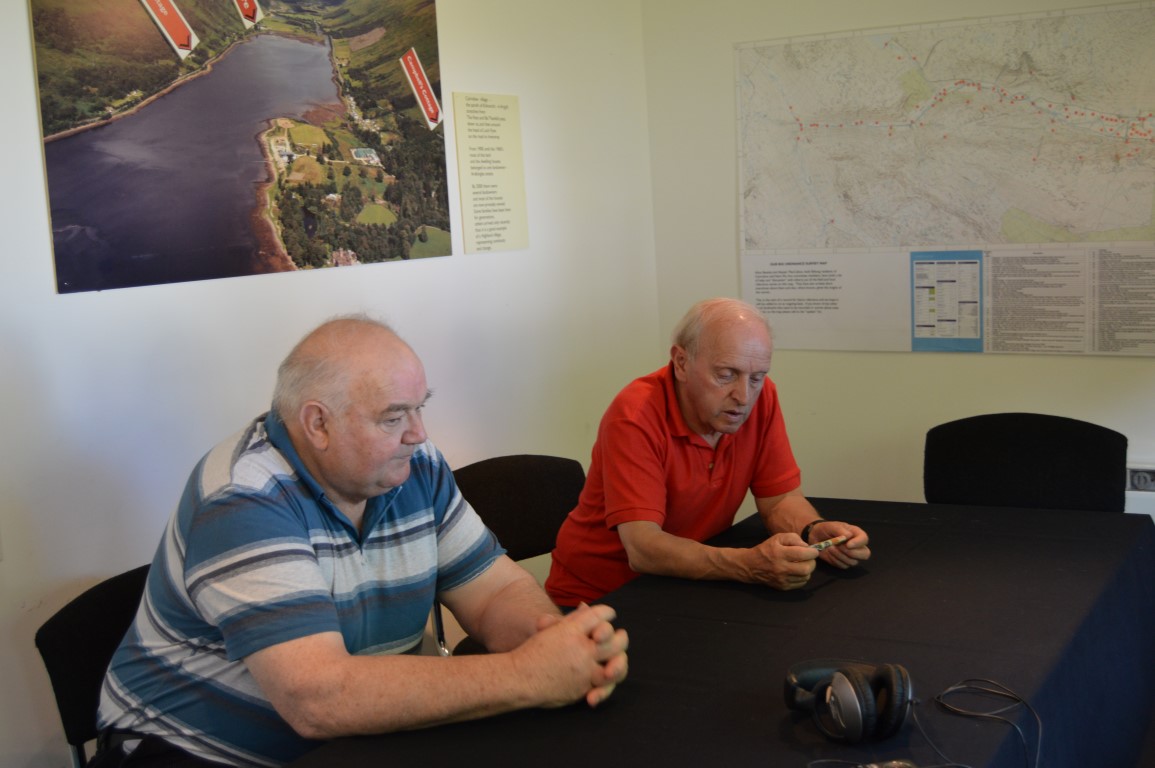 Alistair MacCallum and Roddy MacDiarmid, audio recordings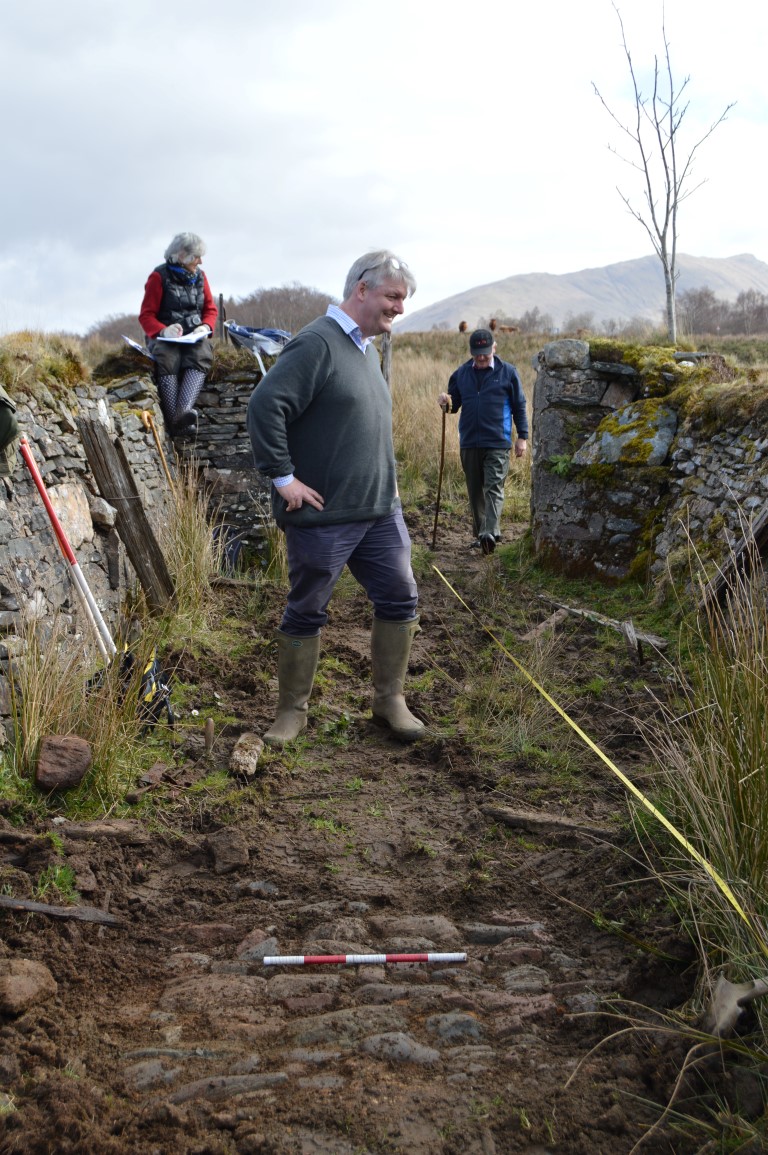 Recording archaeological details on Clachan and Ardno fank.